Parksense Display
The warning display will turn ON indicating the system status when the vehicle is in REVERSE or when the vehicle is in DRIVE and an obstacle has been detected.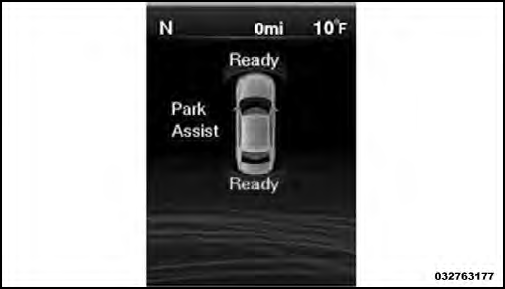 Park Assist System ON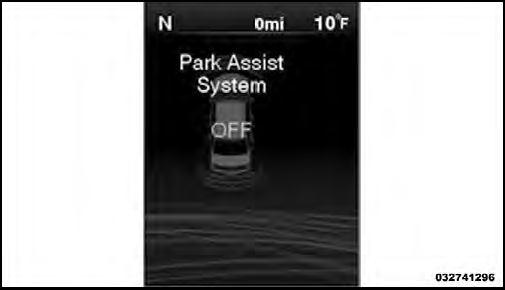 Park Assist System Off
The system will indicate a detected obstacle by showing three solid arcs and will produce a one-half second tone.
As the vehicle moves closer to the object the EVIC display will show fewer arcs and the sound tone will change from slow, to fast, to continuous.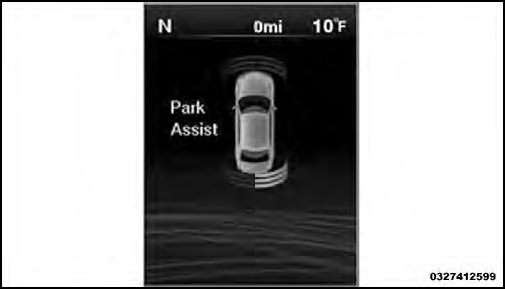 Slow Tone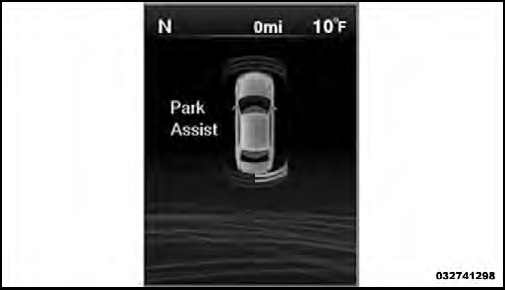 Fast Tone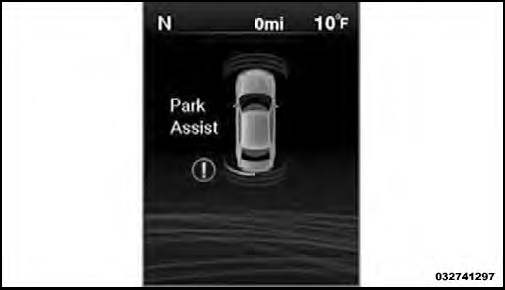 Continuous Tone
The vehicle is close to the obstacle when the EVIC display shows one flashing arc and sounds a continuous tone.
The following chart shows the warning alert operation when the system is detecting an obstacle:

See also:
Польза и вред кондиционера
Чтобы обеспечить людям максимально удобные условия пребывания в помещении нужно, чтобы внутрикомнатный воз ...
Traction
When driving on wet or slushy roads, it is possible for a wedge of water to build up between the tire and road surface. This is hydroplaning and may cause partial or complete loss of vehicle con ...
Transmission Limp Home Mode
Transmission function is monitored electronically for abnormal conditions. If a condition is detected that could result in transmission damage, Transmission Limp Home Mode is activated. In this ...