To Set A Desired ACC Speed
When the vehicle reaches the speed desired, push the SET - button and release. The EVIC will display the set speed.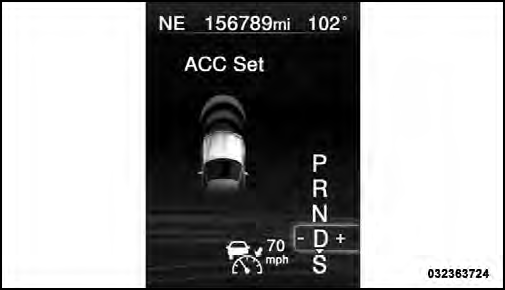 ACC Set
Remove your foot from the accelerator pedal. If you do not, the vehicle may continue to accelerate beyond the set speed. If this occurs:
• The message "DRIVER OVERRIDE" will display in the EVIC.
• The system will not be controlling the distance between your vehicle and the vehicle ahead. The vehicle speed will only be determined by the position of the accelerator pedal.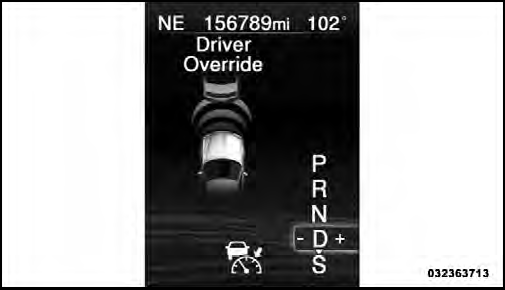 Driver Override
See also:
Station List Menu
When listening to Satellite audio, pressing the remote control's MENU button displays a list of all available channels. Navigate this list using the remote control's navigation buttons ( , ...
Seat Belt Maintenance
Do not bleach, dye or clean the seat belts with chemical solvents or abrasive cleaners. This will weaken the fabric. Sun damage can also weaken the fabric. If the seat belts need cleaning, use a m ...
Cooling System – Drain, Flush, And Refill
If the engine coolant (antifreeze) is dirty or contains a considerable amount of sediment, clean and flush with a reliable cooling system cleaner. Follow with a thorough rinsing to remove all de ...