Dimmer Controls
The dimmer control is part of the headlight switch and is located on the left side of the instrument panel.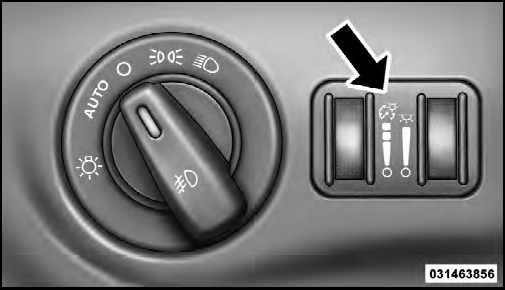 Dimmer Controls
With the parking lights or headlights on, rotating the left dimmer control upward will increase the brightness of the instrument panel lights and lighted cupholders (if equipped).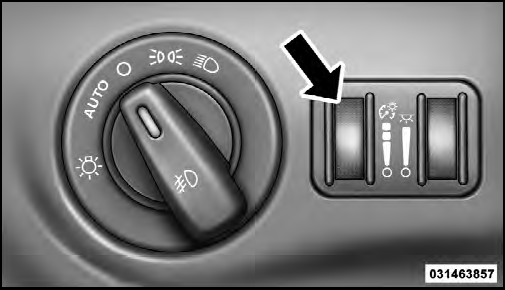 Instrument Panel Dimmer
See also:
Transporting Pets
Air Bags deploying in the front seat could harm your pet. An unrestrained pet will be thrown about and possibly injured, or injure a passenger during panic braking or in an accident. Pets should ...
Maintenance Procedures
The pages that follow contain the required maintenance services determined by the engineers who designed your vehicle. Besides those maintenance items specified in the fixed maintenance schedul ...
Instrument Cluster Descriptions
1. Tachometer This gauge measures engine revolutions-per-minute (RPM x 1000). 2. Park/Headlight ON Indicator — If Equipped This indicator will illuminate when the park lights or headlights ...