To Open And Close The Hood
Two latches must be released to open the hood.
1. Pull the hood release lever located under the left side of the instrument panel.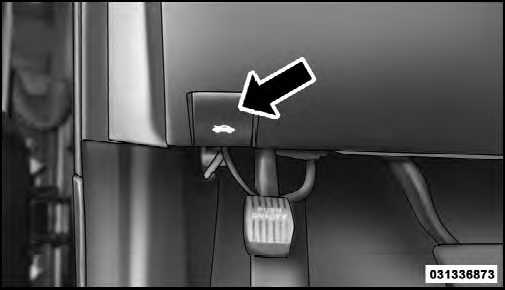 Hood Release Lever
2. Move to the outside of the vehicle and push the safety catch to the left. The safety catch is located under the center front edge of the hood.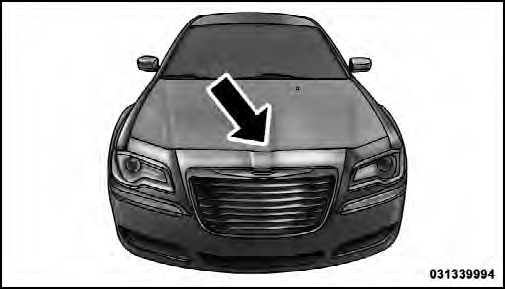 Hood Safety Latch
Use the hood prop rod (if equipped) to secure the hood in the open position.
CAUTION!
To prevent possible damage, do not slam the hood to close it. Lower the hood, until it is open approximately 6 in (15 cm), and then drop it. This should secure both latches. Never drive your vehicle unless the hood is fully closed, with both latches engaged.
WARNING!
Be sure the hood is fully latched before driving your vehicle. If the hood is not fully latched, it could open when the vehicle is in motion and block your vision.
Failure to follow this warning could result in serious injury or death.
See also:
Vehicles Without Wheel Covers
1. Mount the road tire on the axle. 2. Install the remaining lug nuts with the cone shaped end of the nut toward the wheel. Lightly tighten the lug nuts. WARNING! To avoid the risk of forcing the ...
Head Restraints — Second Row Bench
To raise the head restraint, pull upward on the head restraint. To lower the head restraint, press the push button, located at the base of the head restraint, and push downward on the head restr ...
How To Use This Manual
Consult the Table of Contents to determine which section contains the information you desire. Since the specification of your vehicle depends on the items of equipment ordered, certain descriptio ...