How To Use This Manual
Consult the Table of Contents to determine which section contains the information you desire.
Since the specification of your vehicle depends on the items of equipment ordered, certain descriptions and illustrations may differ from your vehicle's equipment.
The detailed index at the back of this Owner's Manual contains a complete listing of all subjects.
Consult the following table for a description of the symbols that may be used on your vehicle or throughout this Owner's Manual: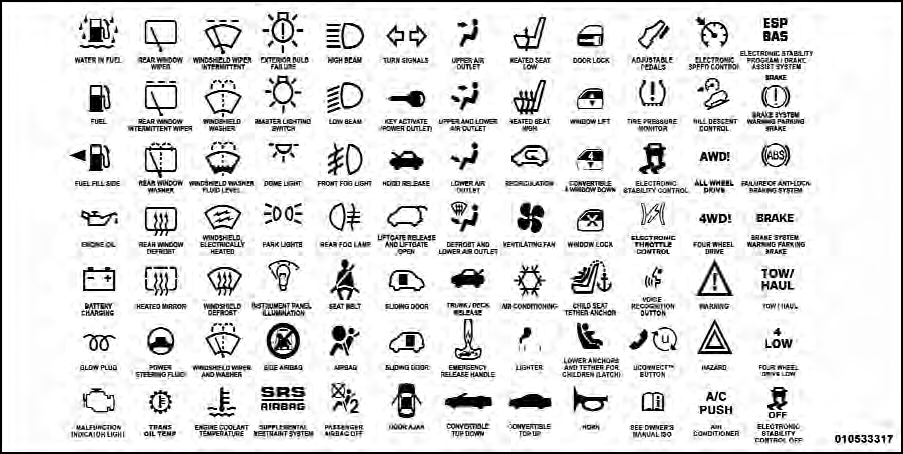 See also:
Front And Side Impact Sensors
In front and side impacts, impact sensors can aid the ORC in determining appropriate response to impact events. ...
Transmitter Battery Replacement
The recommended replacement battery is CR2032. NOTE: Perchlorate Material — special handling may apply. See www.dtsc.ca.gov/hazardouswaste/perchlorate 1. With the RKE transmitter buttons facing ...
Cancel Command
At any prompt, after the beep, you can say "Cancel" and you will be returned to the main menu. However, in a few instances the system will take you back to the previous menu. ...