Backup Lamps
1. Open the trunk and gently pull back the trunk liner behind the tail lamp (requires removal of a push pin holding the trunk trim in place near the tail lamp).
2. Remove the two plastic wing nuts from the tail lamp housing.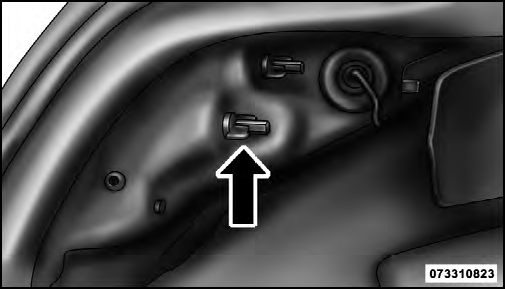 NOTE:
Placing a small flat head screwdriver or similar tool between the lamp outboard ball stud and plastic grommet from inside the trunk can help to disengage the outboard edge of the tail lamp.
3. Grasp the tail lamp by both the outboard and inboard sides, and pull firmly to disengage the tail lamp from the vehicle.
NOTE:
It is normal to hear a loud sound when the lower tail lamp area unsnaps from the vehicle mounting bracket during tail lamp removal.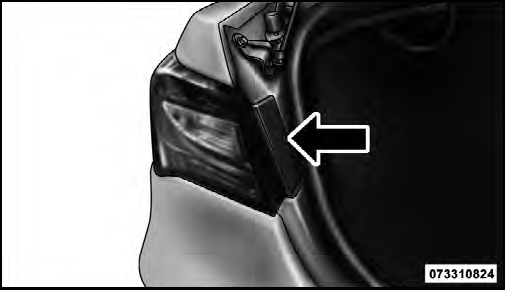 4. Twist and remove socket from lamp.
5. Remove bulb from socket and replace.
6. Reinstall the tail lamp, fasteners, and trunk liner.
See also:
To Exit Remote Start Mode Without Driving The Vehicle
Press and release the REMOTE START button one time or allow the engine to run for the entire 15 minute cycle. NOTE: To avoid unintentional shutdowns, the system will disable the one time press o ...
Wind Buffeting
Wind buffeting can be described as the perception of pressure on the ears or a helicopter-type sound in the ears. Your vehicle may exhibit wind buffeting with the windows down, or the sunroof (i ...
Recirculation
When outside air contains smoke, odors, or high humidity, or if rapid cooling is desired, you may wish to recirculate interior air by pressing the Recirculation control button. The recircula ...