Headlamp
1. Raise and prop open the hood. Locate the connector behind the headlamp.
NOTE:
It may be necessary to remove the air cleaner filter housing and position the totally integrated power module aside prior to replacing the low beam headlamp on the driver's side of the vehicle.
2. Reach into engine compartment and from behind the lamp assembly and grasp the connector.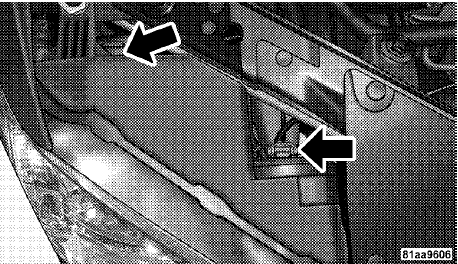 3. Rotate bulb and connector one-quarter turn and pull outward from assembly.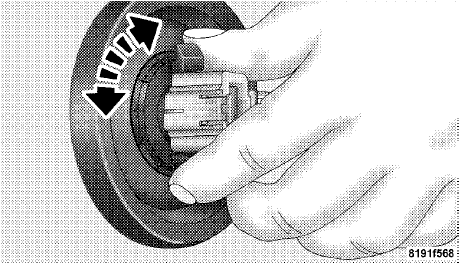 CAUTION!
Do not touch the new bulb with your fingers. Oil contamination will severely shorten bulb life.
4. Pull the bulb out of the socket and replace the bulb.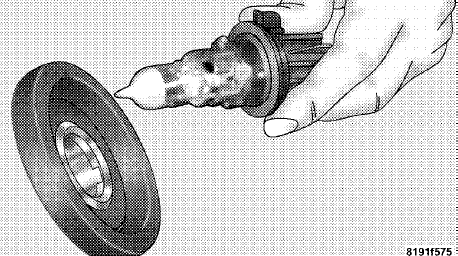 5. If the bulb comes in contact with any oily surface, clean the bulb with rubbing alcohol.
6. Reinsert the bulb and socket assembly and rotate clockwise one-quarter turn to secure.
See also:
Vacation Storage
Any time you store your vehicle or keep it out of service (i.e., vacation) for two weeks or more, run the air conditioning system at idle for about five minutes in the fresh air and high blower ...
Installing Child Restraints Using The Vehicle Seat Belts
The seat belts in the passenger seating positions are equipped with an Automatic Locking Retractor to secure a Child Restraint System (CRS). These types of seat belts are designed to keep the la ...
Pinch Protect Feature
This feature will detect an obstruction in the opening of the sunroof during Express Close operation. If an obstruction is detected, the sunroof will automatically retract. Remove the obstruction ...