Totally Integrated Power Module
The Totally Integrated Power Module is located in the engine compartment near the air cleaner assembly. This center contains cartridge fuses and mini fuses. A label that identifies each component may be printed on the inside of the cover. Refer to the graphic below for FUSES/TIPM location.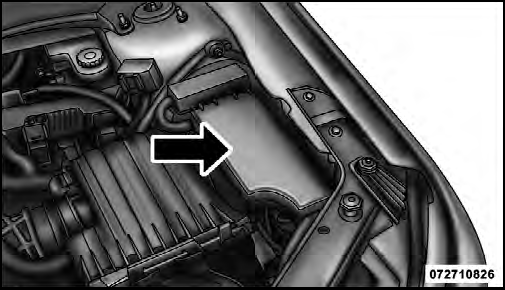 Totally Integrated Power Module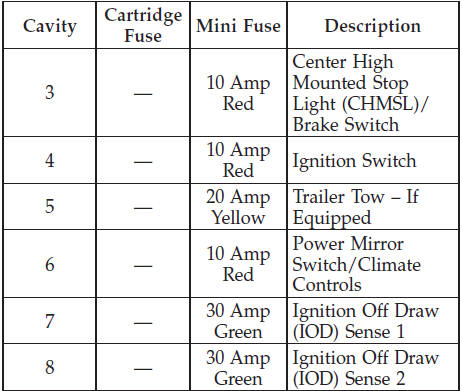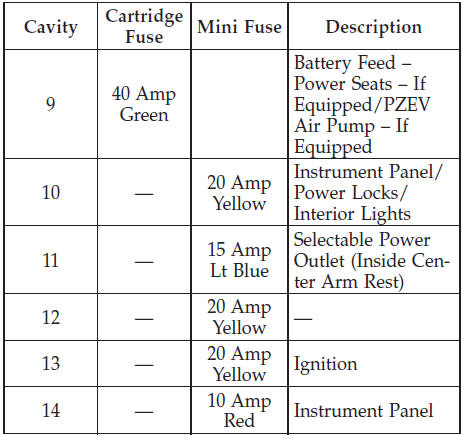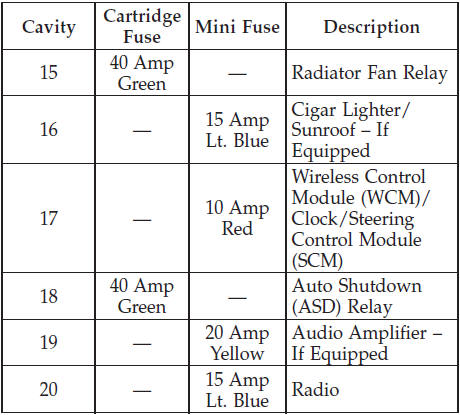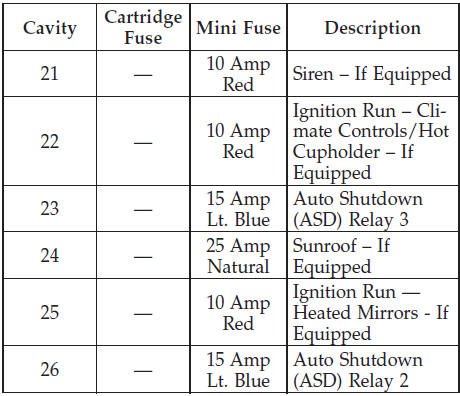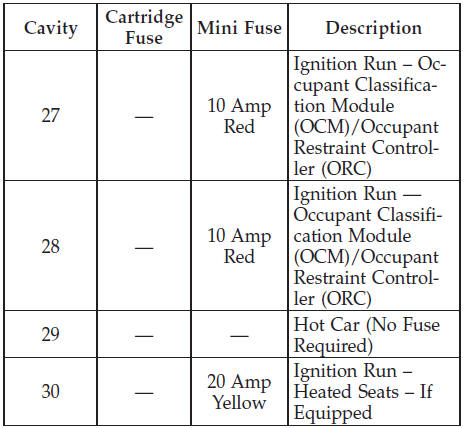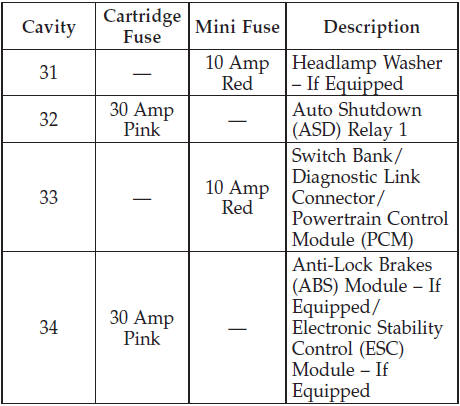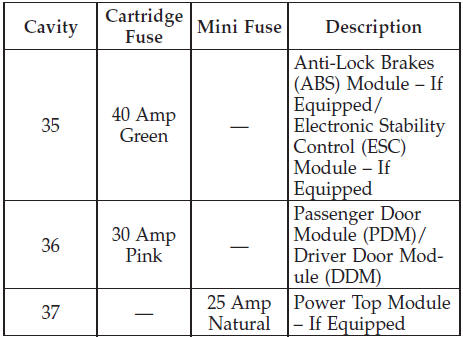 CAUTION!
• When installing the Totally Integrated Power Module cover, it is important to ensure the cover is properly positioned and fully latched. Failure to do so may allow water to get into the Totally Integrated Power Module, and possibly result in an electrical system failure.
• When replacing a blown fuse, it is important to use only a fuse having the correct amperage rating.
The use of a fuse with a rating other than indicated may result in a dangerous electrical system overload.
If a properly rated fuse continues to blow, it indicates a problem in the circuit that must be corrected.
See also:
Supplemental Side Air Bag Inflatable Curtain (SABIC)
SABIC air bags may offer side-impact protection to front and rear seat outboard occupants in addition to that provided by the body structure. Each air bag features inflated chambers placed adjac ...
Enhanced Accident Response System
In the event of an impact causing air bag deployment, if the communication network remains intact, and the power remains intact, depending on the nature of the event the ORC will determine wheth ...
Interior Lighting
Interior lights are turned on when a door or liftgate is opened, the Remote Keyless Entry (RKE) transmitter is activated, or when the dimmer control is moved to the extreme top. The interior li ...