Deploying The Crossbars
To deploy the crossbars, completely loosen the thumb screws at both ends of the crossbar and lift the crossbar from its stowed position in the side rail. Repeat with crossbar on the opposite side.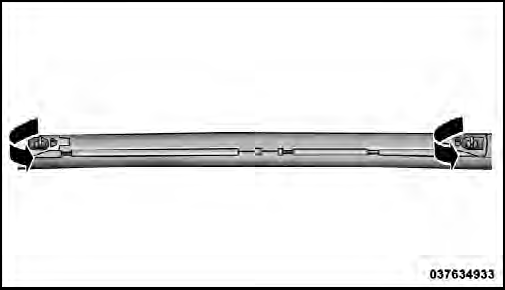 Loosening Crossbars
CAUTION!
Use care when removing and handling the crossbars to prevent damage to the vehicle.
Bend the crossbar supports at each end, taking care to keep hand clear of pivoting joint. Slide the thumb screw down.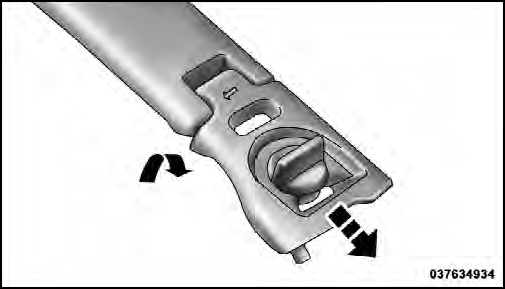 Stowed Position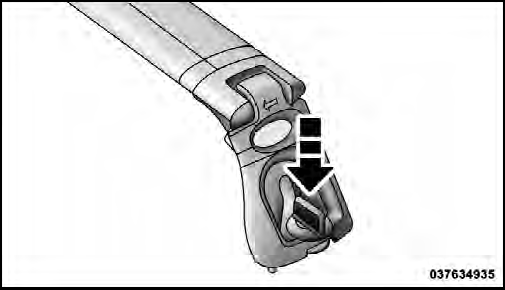 Deployed Position
Then, position the crossbars across the roof.
NOTE:
The crossbars are identical and can be placed in any two of the three deploy positions.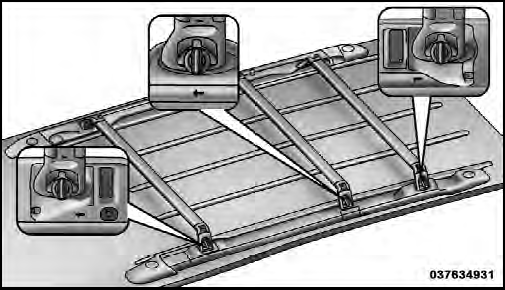 Deploy Positions – Choose Two Of Three
Make sure the directional arrows on the crossbars align with the directional arrows on the side rails. Set the crossbars into the deployed positions.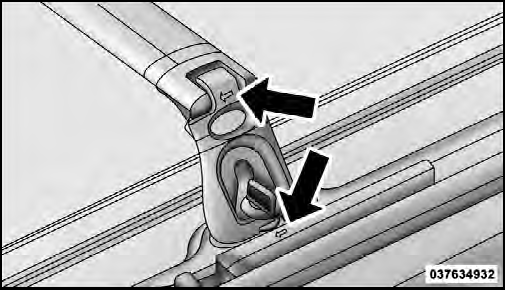 Crossbar To Side Rail Installation
Once the crossbars are set into position, tighten the thumb screws completely.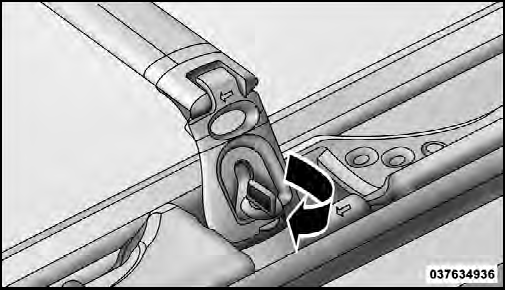 Tightening Crossbar
See also:
Window Fogging
Interior fogging on the windshield can be quickly removed by turning the mode selector to Defrost. The Mix mode can be used to maintain a clear windshield and provide sufficient heating. If side ...
Tire Identification Number (TIN)
The TIN may be found on one or both sides of the tire, however, the date code may only be on one side. Tires with white sidewalls will have the full TIN, including the date code, located on the ...
Power Lumbar — If Equipped
Vehicles equipped with power driver or passenger seats may be also be equipped with power lumbar. The power lumbar switch is located on the outboard side of the power seat. Push the switch forwa ...