Resetting Active Head Restraints (AHR)
If the Active Head Restraints are triggered in an accident, you must reset the head restraint on the driver's and front passenger seat. You can recognize when the Active Head Restraint has been triggered by the fact that they have moved forward (as shown in step three of the resetting procedure).
1. Grasp the deployed AHR from the rear seat.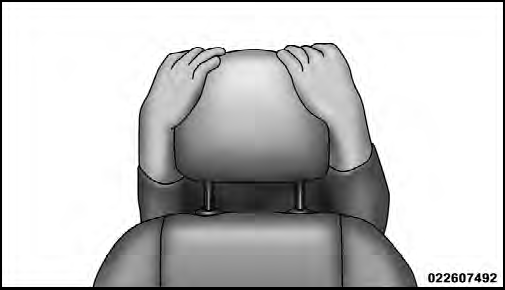 Hand Positioning Points On AHR
2. Position the hands on the top of the deployed AHR at a comfortable position.
3. Pull down then rearward towards the rear of the vehicle then down to engage the locking mechanism.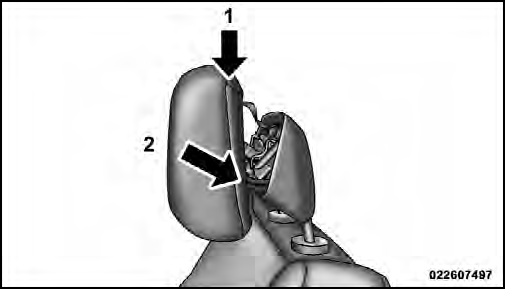 1 — Downward Movement
2 — Rearward Movement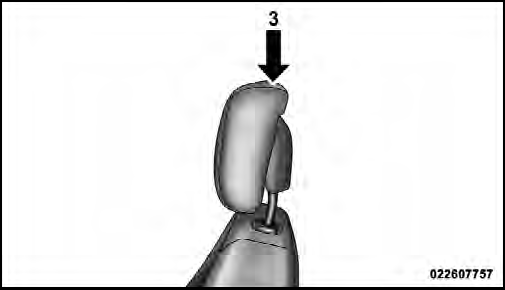 3 — Final Downward Movement To Engage Locking Mechanism
4. The AHR front soft foam and trim half should lock into the back decorative plastic half.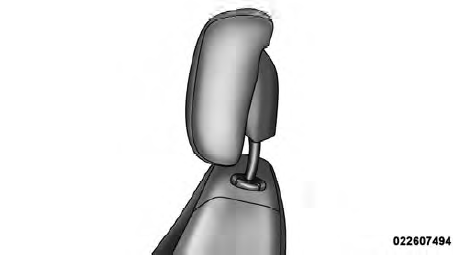 AHR In Reset Position
NOTE:
• If you have difficulties or problems resetting the Active Head Restraints, see an authorized dealer.
• For safety reasons, have the Active Head Restraints checked by a qualified specialist at an authorized dealer.
See also:
Cooling System
To reduce potential for engine and transmission overheating, take the following actions: − City Driving When stopped for short periods of time, shift the transmission into NEUTRAL and incr ...
Hill Start Assist (HSA)
The HSA system is designed to assist the driver when starting a vehicle from a stop on a hill. HSA will maintain the level of brake pressure the driver applied for a short period of time after t ...
General Information
This device complies with Part 15 of the FCC rules and RSS 210 of Industry Canada. Operation is subject to the following conditions: • This device may not cause harmful interference. • This ...