Garage Door Opener — If Equipped
HomeLink replaces up to three hand-held transmitters that operate devices such as garage door openers, motorized gates, lighting or home security systems. The HomeLink unit is powered by your vehicles 12 Volt battery.
The HomeLink buttons, located on either the overhead console, headliner or sunvisor, designate the three different HomeLink channels. The HomeLink indicator is located above the center button.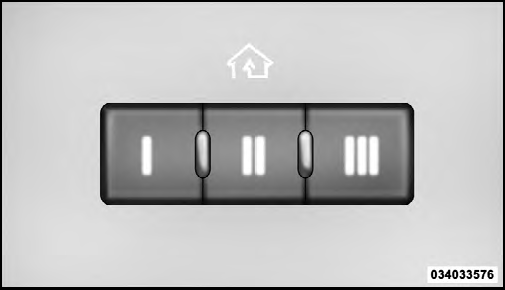 HomeLink Buttons/Overhead Consoles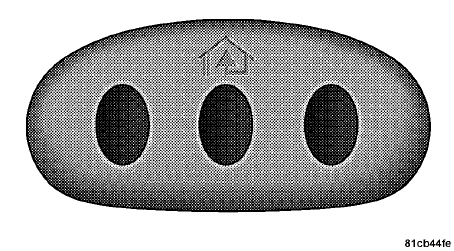 HomeLink Buttons/Sunvisor/Headliner
NOTE:
HomeLink is disabled when the Vehicle Security Alarm is active.
See also:
To Exit Remote Start Mode Without Driving The Vehicle
Press and release the REMOTE START button one time or allow the engine to run for the entire 15 minute cycle. NOTE: To avoid unintentional shutdowns, the system will disable the one time press o ...
Be Reasonable With Requests
If you list a number of items and you must have your vehicle by the end of the day, discuss the situation with the service advisor and list the items in order of priority. At many authorized deal ...
Intermittent Wiper System
Use the intermittent wiper when weather conditions make a single wiping cycle with a variable pause between cycles desirable. Rotate the end of the multifunction lever to the first detent positi ...