Transmitter Battery Replacement
The recommended replacement battery is one CR2032 battery.
NOTE:
• Perchlorate Material — special handling may apply.
See www.dtsc.ca.gov/hazardouswaste/perchlorate
• Do not touch the battery terminals that are on the back housing or the printed circuit board.
1. Remove the emergency key by sliding the mechanical latch at the top of the RKE transmitter sideways with your thumb and then pull the key out with your other hand.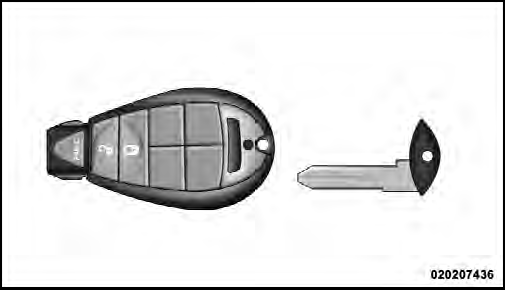 Emergency Key Removal
2. Insert the tip of the emergency key or a #2 flat blade screwdriver into the slot and gently pry the two halves of the RKE transmitter apart. Make sure not to damage the seal during removal.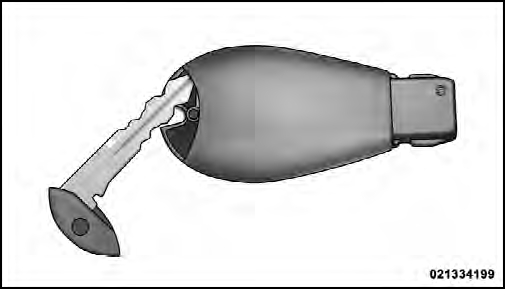 Inserting Emergency Key Into Slot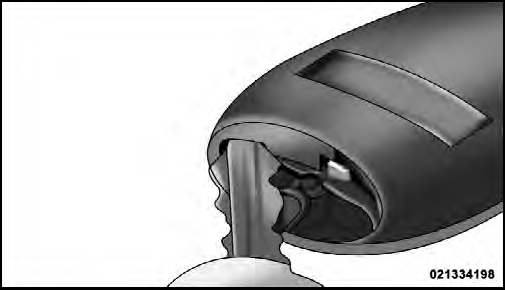 Separating RKE Transmitter
3. Remove and replace the battery. When replacing the battery, match the + sign on the battery to the + sign on the inside of the battery clip, located on the back cover.
Avoid touching the new battery with your fingers. Skin oils may cause battery deterioration. If you touch a battery, clean it with rubbing alcohol.
4. To assemble the RKE transmitter case, snap the two halves together.
See also:
TUNE Control
Turn the rotary TUNE/SCROLL control knob clockwise to increase or counterclockwise to decrease the frequency. ...
2011 Chrysler 300C Review by Sara Lacey
As a parent, I get nervous whenever my kids' progress reports come out. I have to believe Chrysler knows how I feel, because the 300C hasn't seen an update since 2004. The automaker will be happy ...
E-85 Usage In Non-Flex Fuel Vehicles
Non-FFV vehicles are compatible with gasoline containing 10% ethanol (E10). Gasoline with higher ethanol content may void the vehicle's warranty. If a Non-FFV vehicle is inadvertently fueled wi ...