Transmitter Battery Replacement
The recommended replacement battery is CR2032.
NOTE:
Perchlorate Material — special handling may apply. See www.dtsc.ca.gov/hazardouswaste/perchlorate
1. With the RKE transmitter buttons facing down, use a flat blade screwdriver to pry the two halves of the RKE transmitter apart. Make sure not to damage the seal during removal.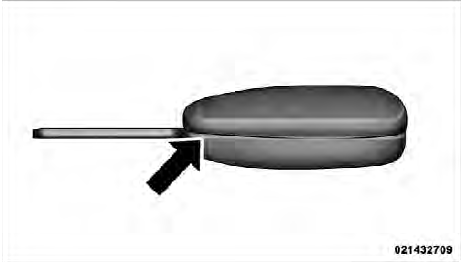 Separating RKE Transmitter Halves
2. Remove and replace the battery. Avoid touching the new battery with your fingers. Skin oils may cause battery deterioration. If you touch a battery, clean it with rubbing alcohol.
3. To assemble the RKE transmitter case, snap the two halves together.