Vehicle Identification Number
The Vehicle Identification Number (VIN) is on the left front corner of the instrument panel and is visible from outside of the vehicle through the windshield. This number also appears stamped on the right front door sill under the sill moulding and printed on the Automobile Information Disclosure Label affixed to a window on your vehicle, the vehicle registration and title.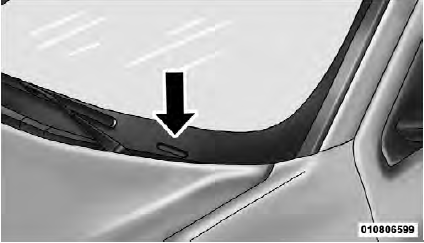 Vehicle Identification Number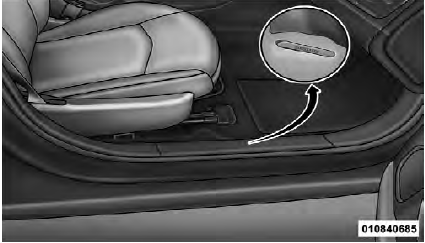 Stamped VIN Location
NOTE:
It is illegal to remove or alter the VIN.
See also:
Four-Speed Automatic Transmission — If Equipped
The shift lever position display (located in the instrument panel cluster) indicates the transmission gear range. You must press the brake pedal to move the shift lever out of the PARK position ...
Toggling Between Calls
If two calls are in progress (one active and one on hold), touch the "Swap" soft-key on the Phone main screen. Only one call can be placed on hold at a time. You can also press the button to ...
Jacking Instructions
WARNING! Carefully follow these tire changing warnings to help prevent personal injury or damage to your vehicle: • Always park on a firm, level surface as far from the edge of the roadway ...