Rear Seat Cupholders
The rear seat cupholders are located in the center armrest between the rear seats. The cupholders are positioned forward in the armrest and side-by-side to provide convenient access to beverage cans or bottles while maintaining a resting place for the rear occupant' s elbows.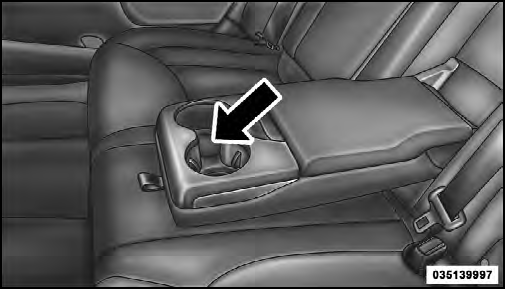 Rear Seat Cupholders
Lighted Cupholders — If Equipped
On some vehicles the rear cupholders are equipped with a light ring that illuminates the cupholders for the rear passengers. The light ring is controlled by the Dimmer Control. Refer to "Lights" in "Understanding The Features Of Your Vehicle" for further information.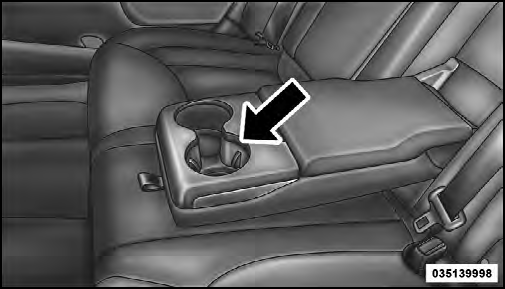 Light Ring In Rear Cupholder
See also:
Heated Mirrors — If Equipped
These mirrors are heated to melt frost or ice. This feature is activated whenever you turn on the rear window defroster. Refer to "Rear Window Features" in "Understanding the Features of Y ...
Defroster
Check operation by selecting the defrost mode and place the blower control on high speed. You should be able to feel the air directed against the windshield. See your authorized dealer for servi ...
Coolant Level
The coolant bottle provides a quick visual method for determining that the coolant level is adequate. With the engine cold, the level of the engine coolant (antifreeze) in the coolant recovery b ...